"We are involved in all projects and we encourage ourselves to improve every day."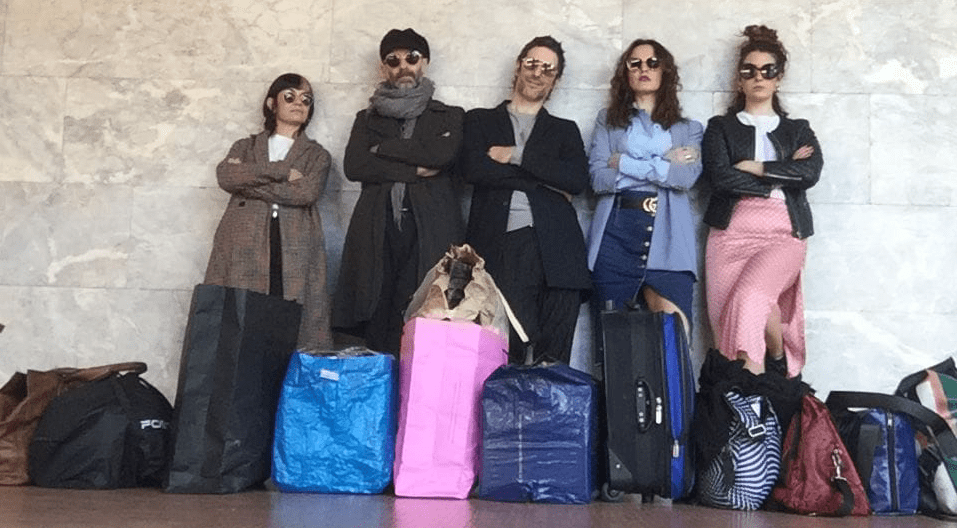 We are always the same.
Mino and Ela have worked with me since 1995, Mirjeta since 2010 and Martina since 2012: this loyalty is very rare in our sector.
We are all an integral part of the Privé project.
"They totally embraced my philosophy and concept of work, they are all qualified professionals. Each of them is specialized in a specific area of our profession. I won their respect and esteem by demonstrating my vision every day, both stylistically and humanly."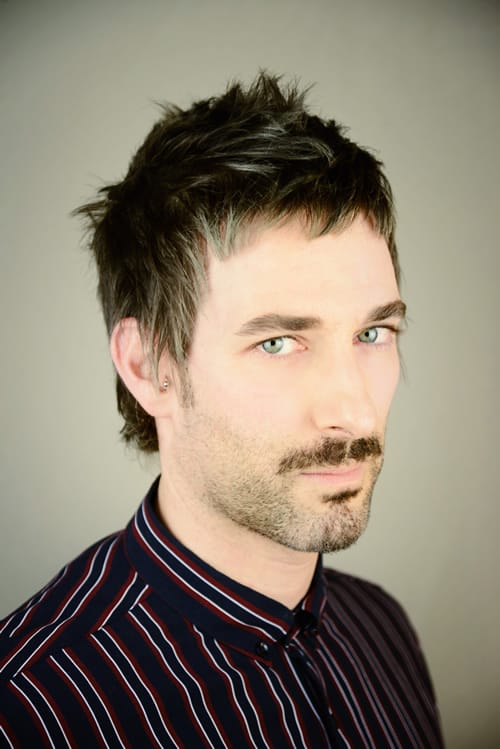 Mino
"I love my job, I am completely fascinated by it. Working with hair is part of me … it makes me feel free and at ease …!"
Mino was born in Andernach, Germany on the 22 of January 1980. He began his work experience in 1994 in various salons in the province of Siena. In 1996 he began his collaboration with Fabrizio Del Buono in his salons in Siena. In 1997 Mino graduated from his two year studies at the National Academy for Hairdressers in Siena. In the year 2000 after working shortly in Chianciano Terme, Mino decided to move to Arezzo to start working in the Prive' project, which was just being born.
Since 2000, at the same time as working in the Salone, he collaborates with Fabrizio Del Buono throughout the national territory for shows and photographic services, proposing the collections of the Privé salon. Attentive observer of the Costume, he specializes in the application of hair extensions, creating natural and trendy looks. His artistic career is continually perfected in the stylistic sector.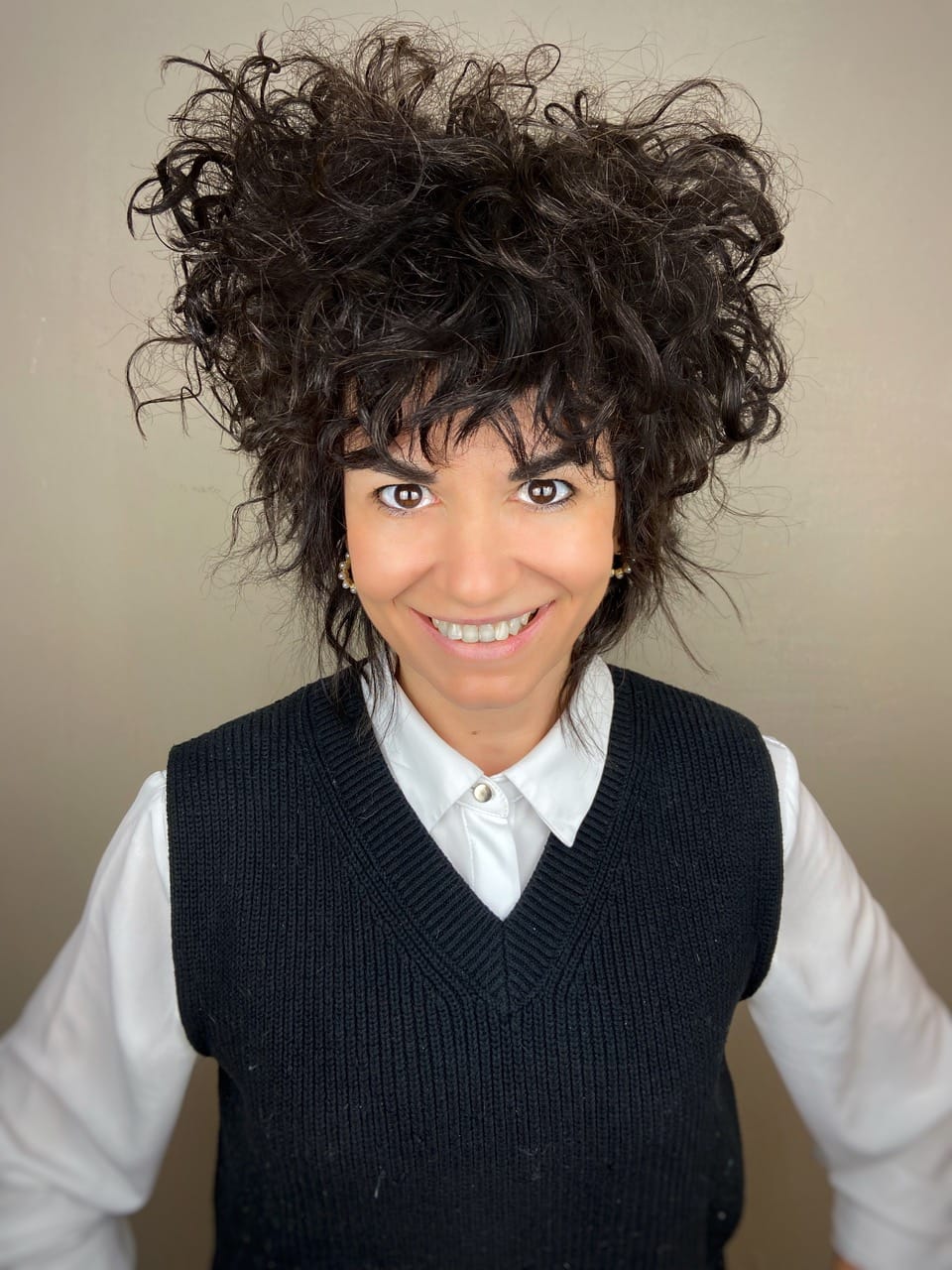 Ela
Senior Colourist Director
"Passion, hard work, dedication and competence bring excellent results."
Ela was born in Durazzo, Albania, on the 20 of January 1979. In 1994 she decided to move to Italy to study accounting. Previously she had studied the violin in the conservatory for 12 years. In 1997 she started working at the Fabrizio Del Buono hairdressing salon in Siena. Since then she has taken many courses to improve her hair coloring techniques. In the year 2000 she decided to move to Arezzo to continue her collaboration with the salon as the head dying technician for the newly opened branch of Arezzo, the Privé Project.
Since 2000, at the same time as his work at the Privé, he collaborates for shows and photographic services, bringing his competence and precision in the realization of the technical works. She has always been considered a point of reference both for customers and for all the staff for her professionalism and experience. His precise and careful advice allows you to identify the most appropriate technique to be able to customize each job for your client.
Mirjeta
"11 years ago I didn't know the Italian language, I didn't know this job. 11 years ago I met a special owner, Fabrizio. He taught me everything, he made me grow in everything. Now I am specialized in the technical part and my greatest satisfaction is when a customer says WOW !!! "
Mirjeta was born in Tirana, Albania on the 15 of February 1990. In 2008 she moved to Italy, and one year later she started working for the Fabrizio Del Buono Privé hairdressing salon. From the same year she participated in color training courses, consolidating and developing basic techniques with precision and flair.
Currently she is continuing her training by assisting Ela with her professionalism and reliability. She continues her job putting all her effort, passion, and sense of duty in the Privé Salon.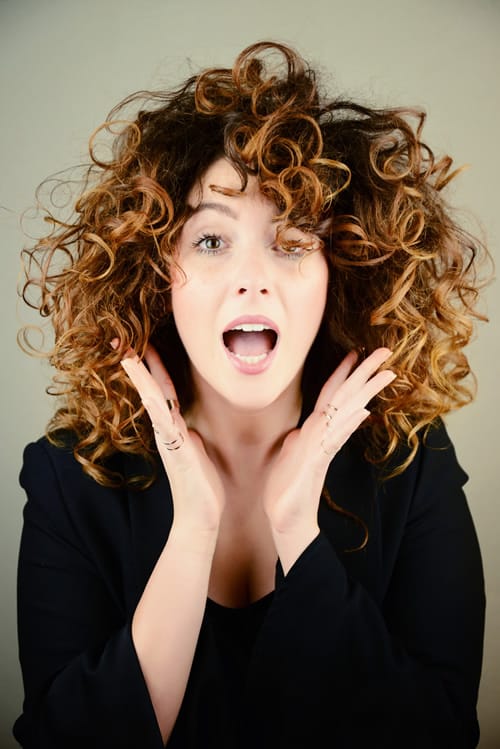 Martina
"The only way to do a great job is to love what you do. In my opinion, this is the key to professional and personal success."
Martina was born in Arezzo (Italia) on the 15 of July in 1993. He graduated from the Liceo Linguistico in Castiglion Fiorentino. In 2002 she started working at the Fabrizio Del Buon Privé hairdressing salon. In 2013 she attended hair coloring courses but then understood that her inspiration and skills lied in the hair styling aspect of the salon realm. His natural vocation for weaving is accompanied by constant training and research.
Immediately Martina was captured by the Prive philosophy and modus operandi; so much so that she took it upon herself to cover the social and publishing aspects of the Privé Salon.
Address
Via G. Garibaldi 52, 52100 Arezzo (AR)
We receive by appointment
Tuesday – Saturday: 09:00 am / 6:00 pm
Sunday and Monday: closed